Special Notice Regarding On-Line Registration Programs - Barnstable Recreation and Hyannis Youth and Community Center
Please be advised that our software system WILL NOT allow parents/guardians to UPDATE the birthdate, age, or grade of their child(ren). Please verify that this information is correct. If it needs to be changed, please contact the Recreation Division/HYCC, 508-790-6345 or recweb@town.barnstable.ma.us.

Unfortunately, if you do not randomly review your household account for accuracy, your child(ren) may be locked out of a program because of age/grade restrictions.

Welcome to Barnstable Recreation Division/HYCC Online Information


Online registration is now available. You can navigate the site by clicking on one of the images below or using the menu buttons along the top of the page. If you need additional information or assistance, please call 508-790-6345.
Quick Links
Brochure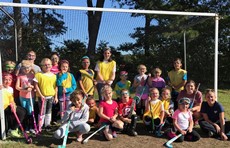 Member Login
You are now Logged In!
Now that you are logged into the registration system, you can add items to your shopping cart. When ready, you will be brought to the checkout screen where you can finish your transaction by paying with a Visa or Mastercard.